Controller -
Basic skeleton of the API should be there if the method is getting big, use a service file and move some logic there. Write reusable code and common functions.
Ex. You can't save a web socket circular object into an app instance of express.
Organizing Files around Module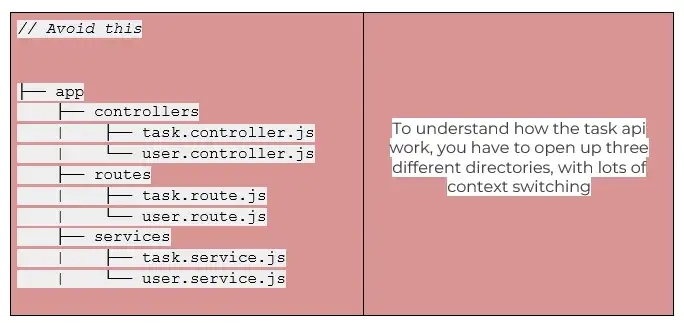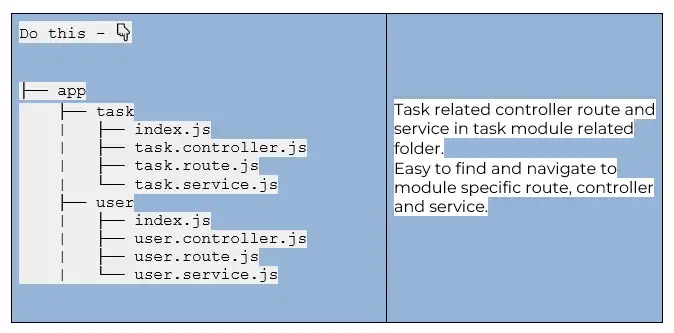 👉 Place Your Test Files Next to The Module
Tests are not just for checking whether a module produces the expected output, they also document your modules. Because of this, it is easier to understand if test files are placed next to the implementation.
Put your additional test files in a separate test folder to avoid confusion.