Move to Drive C and run the code given-below. Here, we have worked with the IP address 192.168.1.3 because our hub is processing from there only. We can use any port number as well. For Ex. We used 5566 here-
java -jar selenium-server-standalone-3.4.0.jar -role webdriver -hub http://192.168.1.3:4444/grid/register -port 5566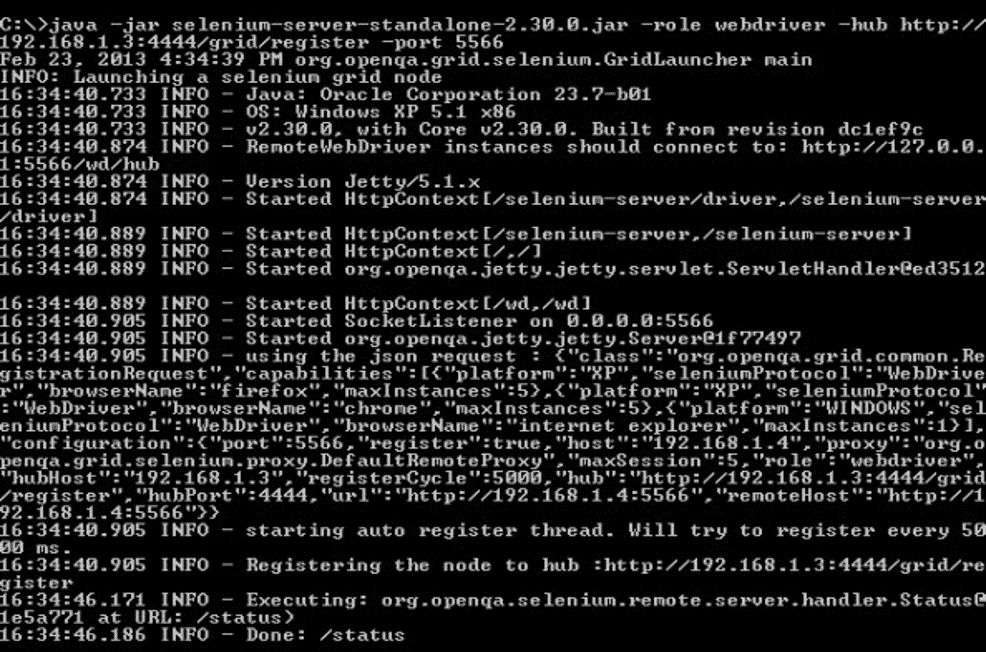 Step 6– Now, move to Machine A, refresh selenium web interface, and you will see the following screen.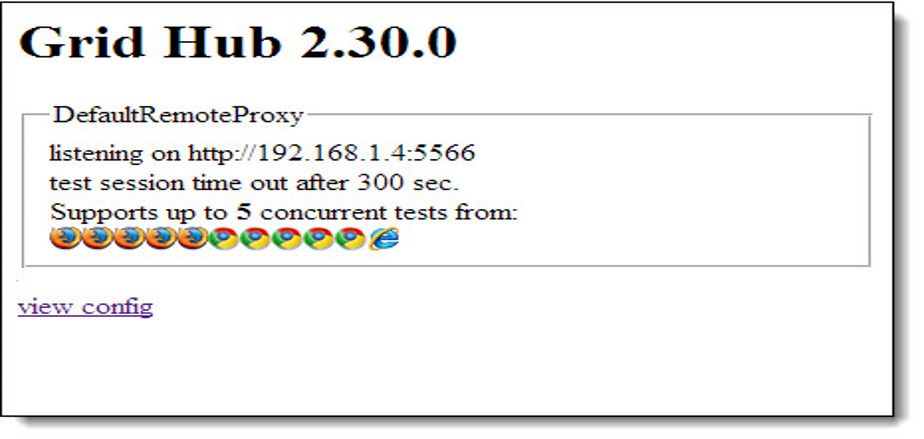 At the time, we have set up a simple grid with a NODE on machine B, which is controlled by Hub, on machine A.
Now we move to the Gris's web interface, hover on the icon of the browser that will be automated. We can note the platform name and Browser name shown by hovering.