Now, we'll talk about some functions used for fetching data in these pre-rendering types-
Data Fetching Functions in Next.js
There are three unique functions in next.js for fetching data in pre-rendering -
Let's understand these functions in detail-
- getStaticProps()
It's an asynchronous function that fetches data at build time which means, we use it in server-side-generation pre-rendering type.
It takes the context as an argument and will return an object with a props field. This props field contains all the props we end up passing down to a page.
Let's take an example to use getStaticProps() for todos API -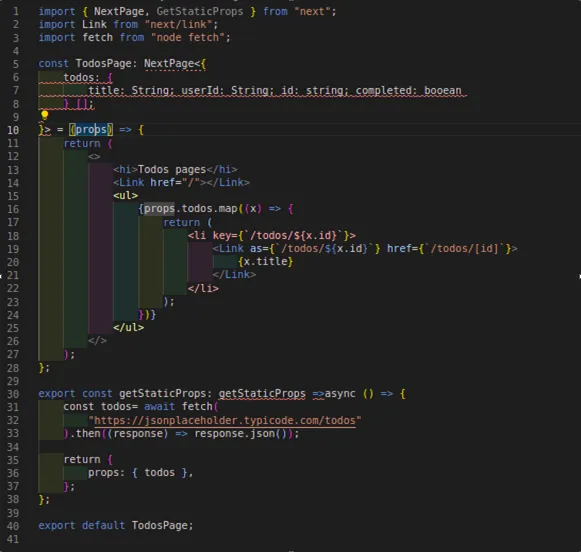 We can use the function to:
Get public data from the cloud function.
Retrieve data from an API or external endpoint.
Read a local file.
Query a database.